At BotanicLife we are committed to providing exceptional nutraceuticals, botanical extracts, herbs and spices.
Our products are ethically and sustainably sourced and manufactured. To ensure traceability and, transparency while fostering sustainable practices, we work closely with a multitude of growers, farmer groups and NGO's who carry out contract cultivation for most of our products. This guarantees us a reliable source of pure, premium quality raw material and facilitates vertical integration of the supply chain.
With our ongoing commitment to purity, quality and reliability, our aim is to provide customers with complete transparency so they can develop innovative and superior quality products and solutions.
Customer-Centric Approach
We are a dedicated team of people and as your partner, we're here to solve your most complex challenges based on a comprehensive understanding of the market. We always seek to build lasting relationships with our customers and like to ensure that all our customers are satisfied with our products and after-sales support. This is because we understand that our growth and success is dependent upon the success of our customers.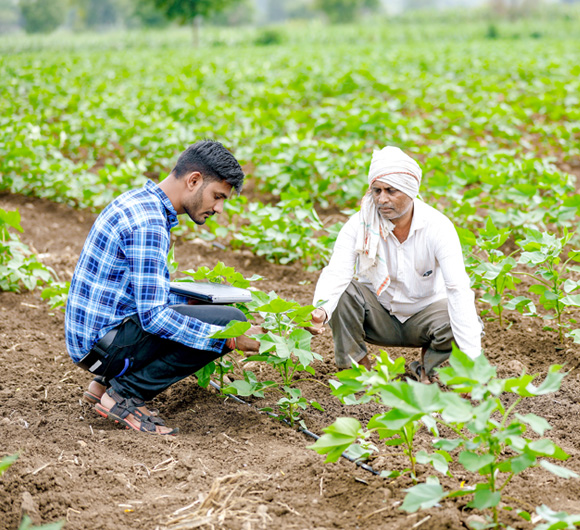 Sustainability and Social Stewardship
We are mindful of our responsibility towards nature and focus on sustainable agriculture to minimize our impact on the environment. Our farmers are the lifeblood of our operations and we have developed a close working relationship with more than 20,000 farmer /grower partners. These relationships are important to us to build and maintain a credible, continous and efficient supply chain network.
Our team of agronomists regularly update our farmers on the latest advancements, including crop compatibility, to ensure efficient use of natural resources and cropland. They also share with them post-harvest best practices for cleaning, drying, sorting and storing of the raw material. The result of our endeavours has been greater consistency and reliability of yields, improve Cd quality and greater financial return for our farmers.
Traceability
We lay a strong emphasis on supplying our customers only quality products. This is made possible through our commitment to purity and quality of raw material and a vertically integrated manufacturing process. Vertical integration also helps us provide a degree of transparency and traceability to our customers, while maintaining competitive prices in a space crowded by third party suppliers.
Production
All our ingredients are manufactured at our facility in Hyderabad, South India.
The facility is equipped with state-of-the-art machinery and holds the certifications listed below:
Our manufacturing facility has 6 individual units. At any given time, we can manufacture 6 different products
simultaneously while keeping cross-contamination to a minimum.All our products are non-irradiated and are heat/steam
sterilized instead, if required. This further ensures the quality and standard of our products are maintained and meets
global food safety standards and regulations.
We have in-house QC and microbiology laboratories, both of which are outfitted with the state-of-the-art equipment.
Highly qualified and experienced specialists make up the Quality assurance and Quality control teams. Right from raw material sourcing, to processing, blending, packing, and storage: quality control and quality assurance receives the highest priority. There are several quality checks in place (pesticides, microbiological, chemical and physical) at various stages of the procurement and production process to reiterate the emphasis we lay upon quality.
Every batch of each product manufactured is tested for several parameters before it is passed by QC as fit to be sold.
We are well equipped to provide all technical documents for each ingredient we supply to our customers. Below is a list of some of the documents we can provide:
Specification Sheet
COA
MSDS
Non-GMO Statement
Non-Irradiated Statement
Allergen Statement
Nano-particle free statement
TSE/BSE free statement
Manufacturing process flow diagram
Third party test reports
Pesticide testing report
Applications
Our ingredients have a wide range of applications and are generally used in the supplement, sports nutrition, pharma, food, beverage, personal care and pet care industries.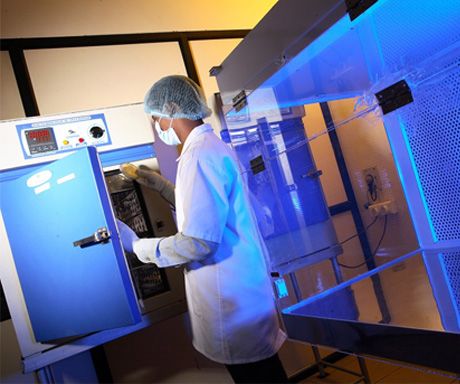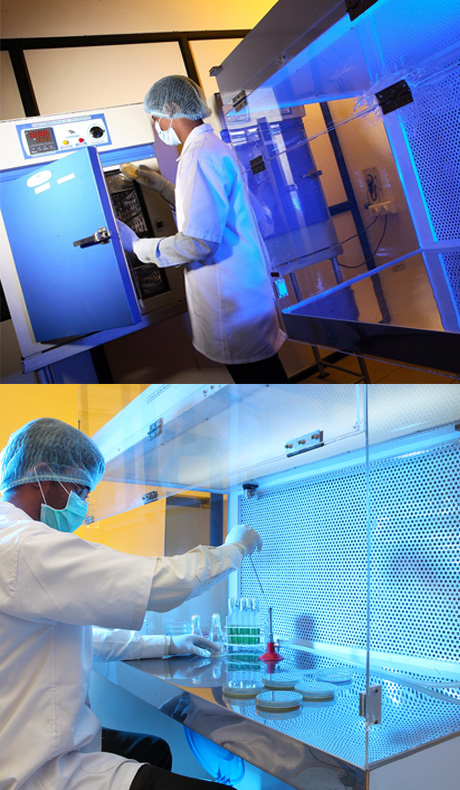 Environmental Focus
In today's age of climate change and increasing pollution it is important to ensure our actions do not have adverse effects on the land water and environment around us.
We are committed to reducing the environmental footprint of our extraction plant and take every possible step to ensure that the natural environment around us remains unaffected. We collect and treat the runoff water. We also collect and recycle the solvents we use during the extraction process, to prevent them from damaging our ecosystem. Our agricultural and manufacturing processes ensure that the needs of our customers are met without compromising the world that we live in.